---
The serious rehearsals for the first live DVD of my solo career started in Cordoba, Argentina, though the preparations for it had started much longer in advance. I had been performing several different set lists in my concerts throughout all my final tour, because I wanted to have all the songs ready and kicking when the time of the recordings would come. The reason I chose these particular set of songs was that I wanted to show the wide aspect of my solo career representing both of my albums.

On the day of the first Argentinean show in Cordoba I welcomed the guest musicians singer Diego Valdez, guitarist Julian Barrett and bassist Doug Wimbish on board. I thought it would be a nice addition to have the musicians that have been alternating on my last tours for my first DVD. The challenging part was to make the new arrangements for 2 guitar and 2 bass players, but we managed together very well since many of my songs already have those existing elements in the studio versions. I had been exchanging many emails and calls with my musicians before the actual show and everybody had been working on their own until then.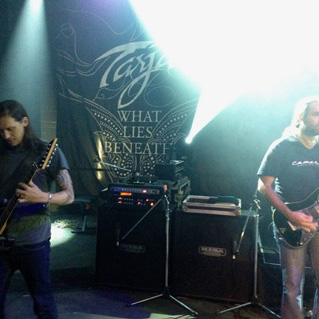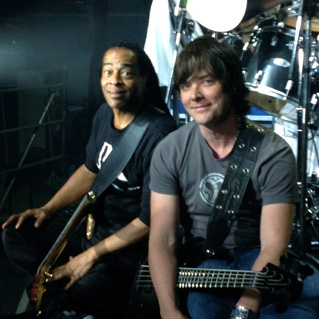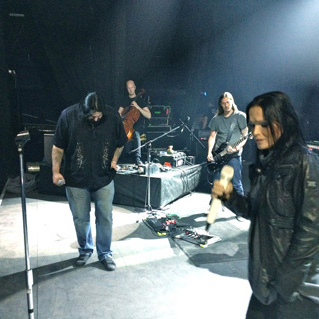 Only on the show day we had a terrible delay caused by some technical problems with lights and other stuff, so the actual rehearsals could last only for a couple of hours! Everybody was nervous about it, but in the end, the show itself was the best rehearsal one can ask for. It was very much needed to play one complete show before playing in front of the cameras in Rosario. This way I could assure that the show is functional and the musicians and my crew could learn and still fix their parts for Act I.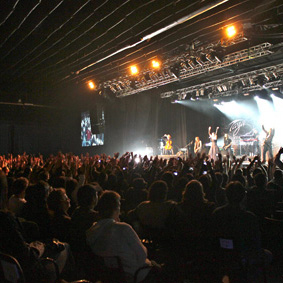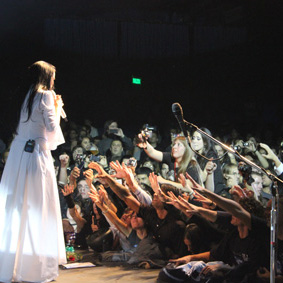 It was a great show and lot of fun for everybody. The exciting part for me was to see how we managed to fit to the stage all of us together without stumbling into cables or running against each other. All in all everything went fine and my first visit in Cordoba showed me that I have to return one day, since the local people were really welcoming.

After Cordoba's show we traveled by bus to Rosario over night. Next day was a set up day for the stage in Teatro el Circulo. While we were building the stage with all the lights, raisers and instruments an orchestra and soloists of the city of Rosario were practicing their program. This kind of arrangement continued also in the following days so it was a hard task for us to keep our schedule running whilst the theatre had its own.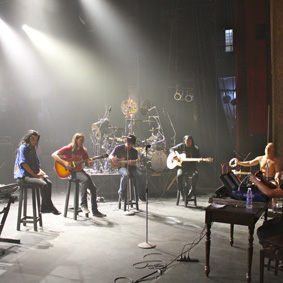 Teatro el Circulo is an old opera theatre and one of the most important theatres in Argentina. I have had a chance to perform the year before in this theatre and it was love at the first sight. I knew at that time already that if one day I would be filming my DVD, it should be filmed there. The atmosphere, the acoustics of the place and the magical beauty of the theatre made that decision very easy.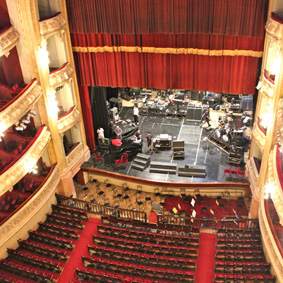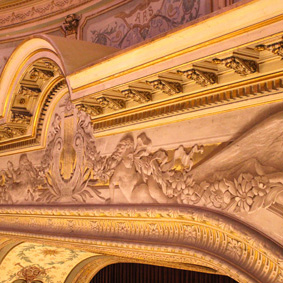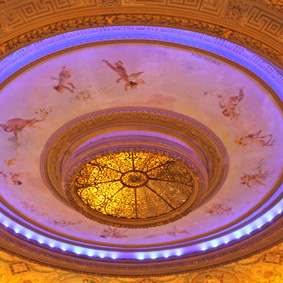 Also classical music is my passion and a very important part of my artistic life. I wanted my fans to experience something different from the ordinary rock shows and I think I could capture that feeling together with them on my DVD.

As the location was highly inspiring it was quite easy to come with the name "Act I" for this video. Like a part of an opera, the first chapter of a play that is still on the writing.

I had a great two days photo session between the band rehearsals with Eugenio who has been taking photos from me before. We could use the beautiful theatre locations for these photos, so all the photos you'll see in the artwork of Act I are taken in Teatro el Circulo. I loved all the architectural details of this theatre!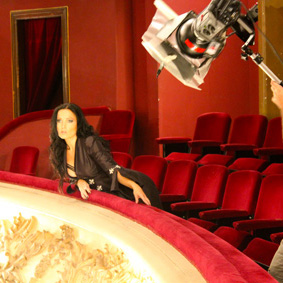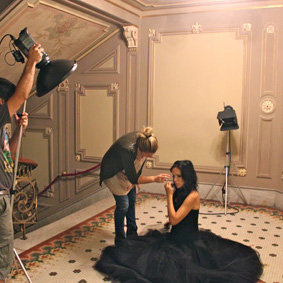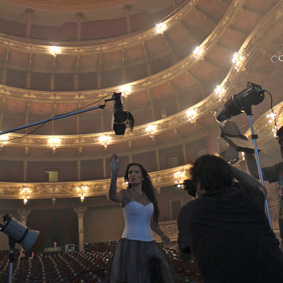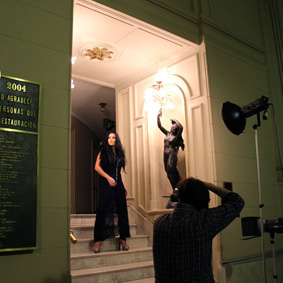 And finally, it was showtime!
I was, as everyone else involved, nervous on the first concert and recording day on Friday. I remember I had to do my breathing exercises and warming up a lot longer than I normally do. I tried hard to keep my focus to rock that night's audience, but it is always different feeling to perform not only for the audience, but also for the cameras. There was a lot of pressure in the air that night, but during the show little by little I got more and more relaxed and forgot the whole filming situation. The excellent audience in the sold out hall helped me with it for sure! They seemed to be really excited to take part in my DVD so there was lot of love and magic around.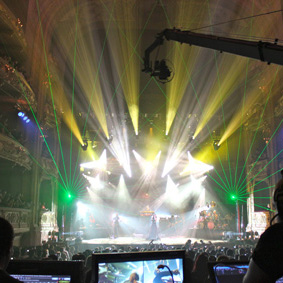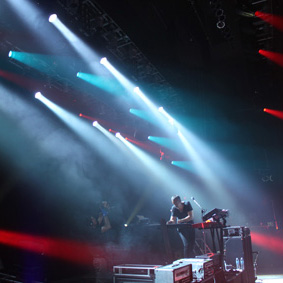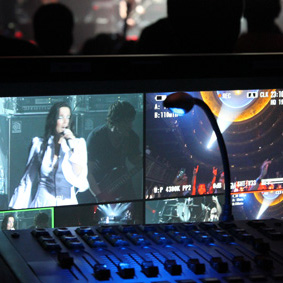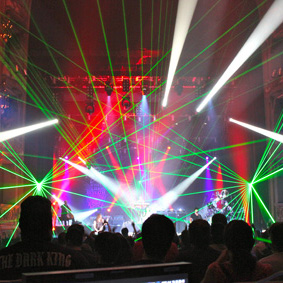 On the Saturday's concert we performed a very different set list and after having done the first day a tight and clean performance, the band rocked freely on that night. I was many times ready to burst in tears only by looking at the lights on the stage; they looked so beautiful to me. I could say those two nights in Rosario were a huge emotional drive to me personally. Everybody involved put a lot of effort into those shows, so I am sure all of my guys in the band and crew are happy to see the final result on "Act I".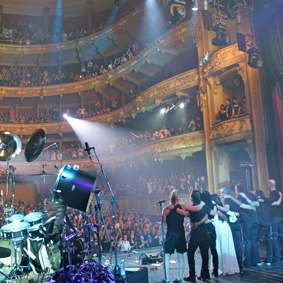 With love, Tarja